Hi Dear today share you bracelet sizes.
How to find a suitable size for your customers.
Here you one picture to explain.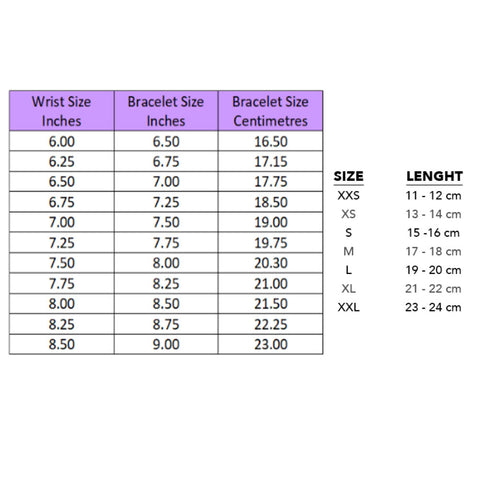 For size under 15cm more for kids.
For size under 17cm more for small wrist.
For size 17-19cm more for women.
For size 20-23cm more for men.
And in fashion jewelry most bracelet are adjustable.
So this won't be a big problem to run business at all.
We welcome your trial order with us.